Meet Austin:
Kansas City born and raised, Event Manager, Austin Hunzeker has over 7 years of experience in hospitality and events. Working up the ladder quickly at the Blue Moose in Prairie Village, Austin started as a Server and was promoted to the lead Banquet Captain. He is known for his eye for detail, creative flair and eagerness to please the guest first. He took ownership of the Blue Moose's Banquet Program and made it very successful.
He was then promoted within the KC Hopps organization to the Private Event Manager for all of the restaurant locations in the mid-west. He organized holiday event schedules, sales, and marketing initiatives, worked with the multi-brand restaurant management group's teams, and fielded all event inquiries and booking work.
His tenure and experience grew further when he learned the Famous Stroud's Pan-Fried Chicken brand, working at their Overland Park location, which also serves as their Catering and Private Event's hub. Gaining experience in operating and catering left Austin eager for more, and when the Event Manager position became available, he was an easy fit for The View at Briarcliff.
"KC Hopps has been my home and family for almost a decade. I have grown up here. It is really fulfilling to manage a group's experience from beginning to end. I am a part of their planning, menu service, décor needs, lighting, audio visual and more. It really is a full – service experience that we provide at The View," says Austin.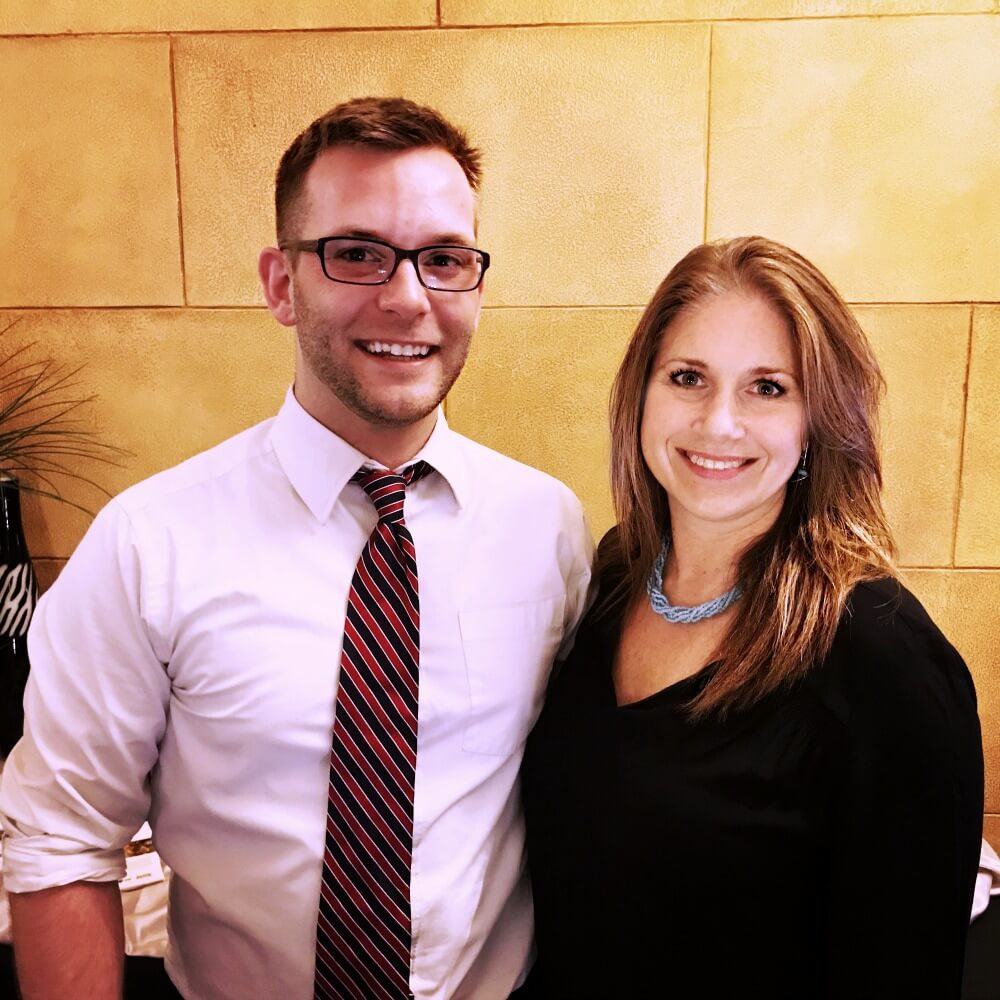 The Team Together:
Our team Karen and Austin also have a special story! Watch this 41 Action News – KSHB-TV special segment that tells the story so well. It truly is meant to be:
Meet Karen:
Sales & Event Director, Karen Ledford has over 25 years of experience in events. She started with Lon Lane at 16, what was then, The Catering Company, and is now, Inspired Occasions. "This experience taught me everything I know," says Karen.
Karen was also the Event manager at St. Andrews Golf Course for several years, Event Captain with Silver Catering as needed for over 16 years, and then 11 years at The Melting Pot on the Plaza as the Marketing and Events Manager.
When Karen was asked where her drive in her career came from and she replied, "I get to plan and attend parties all day! Who needs motivation for that?!"
She is KC local born and raised, resides in Overland Park with her husband and 2 girls.
"I was working for a Chicago based company and was interested in moving to a local company with event space. I found the perfect fit in KC Hopps and they matched my passion for Kansas City. I am honored to be the Sales & Event Director for KC Hopps adventure here at The View at Briarcliff. Beyond excited to share this amazing location with our city and invite everyone to come and experience The View!"